Content Validation: Ensure Clean Data Input and Error Prevention
Tired of having to clean up data bases and CRMs because of silly oversights? Iridize's content validation feature helps users check and correct themselves to make sure only the right parameters are entered and recorded.
Iridize's error prevention feature allows training professionals and product managers to define a set of parameters that users must adhere to. Using regular expressions, you can define any variable: letters, words, numbers, series of numbers arranged in a specific order.
By creating these conditions, you can restrict users' ability to enter any data outside what you allow. Our clients dealing with financial software and banks find this particularly helpful, as human errors are often very costly, as are the systems set in place to avoid them.
Major CRM platforms like Salesforce offer this functionality to a limited extent, normally allowing to differentiate text from numbers. Further development requires R&D resources and quite a few development hours. Our clients who use Iridize on Salesforce have reported a decrease in data entry mistakes and an increase in actionable reports.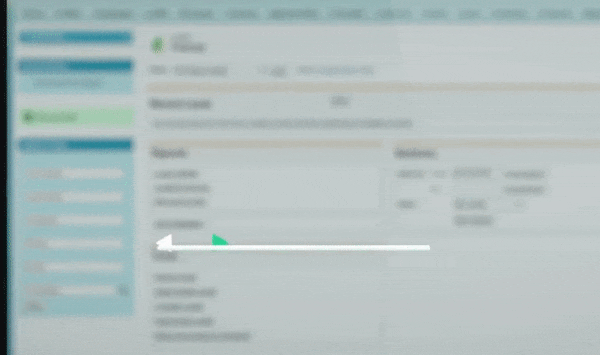 Content validation in Iridize
Favorite ways to use Content Validation
Ensure phone numbers are entered in full

Case numbers, IRS codes and insurance files will be entered correctly

Upper case & lower case letters – for CRM exports to letters and emails

Email addresses will never be entered without a @ and dot again