Performance Support for Enterprise
 Just-in-time help for employees on the job
Power your employees to streamline everyday tasks or new workflows with hands-on, personalized support guides.

Step-by-step guidance for everyday tasks
Create a support framework that will streamline your staff's work swiftly and intuitively.

Learn by doing – bypass the Forgetting Curve
Encourage ongoing learning with automated help that will cater to employees when and where they need it.
Features

Release Notes

Personalized Training

Custom Task Lists

User and Guide Analytics

Embed rich media
(text, images, video, slideshare)

Cross platform and Device

Coding Free

A/B testing

Hovering Help Widget


What our Customers Say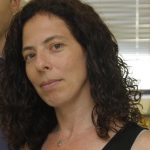 Ravit Sadeh
Technical Product Manager / EMC
"Iridize solved a problem of communication with our customers, understanding their pains and usage in our application"
Antti Korhonen
Automated Onboarding Specialist / Siteimprove
"Iridize is easy to use – flexible with conditioning and auto-launching and able to meet our development needs"