Speed up your users' onboarding with guides they will love
Onboard users personally and effectively
Create custom guides and onboarding flows that respond to user behavior. Automate your onboarding process, reduce support costs and minimize churn.

Target Users by Behavior and Preference
Easily Taylor product guides and site flows to users by flexible rules, user behavior patterns and activity. Promote new features and offer automated support pro-actively.

Track and Monitor Onboarding Success
Get accurate and detailed analytics reports per guide, user and app activity and get notified on guide errors to prevent churn and retain customer satisfaction.
Features

Behavior-responsive messaging

Target employees by role

Track activity per guide, user or app

Audit Trail support

Embed rich media
(text, images, video, slideshare)

Cross platform and Device

Coding Free

A/B testing

Onboarding Widget


What our Customers Say



Sue Romero
Contract Technical Writer / Towers Watson
"Holy Cow! Their Support Team is the best."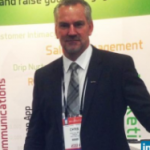 Chris King
President / Mortgage iQ
"We've had great feedback from clients since launching. Issues and support calls were minimized thanks to our rollout of the Iridize guides. Support was also excellent. We actually heard about one client's Helpdesk personnel who was able to help out a user from his car. He just pointed the user to one of the Guides and all of the user's questions were answered."
 Iridize has been acquired by Oracle.